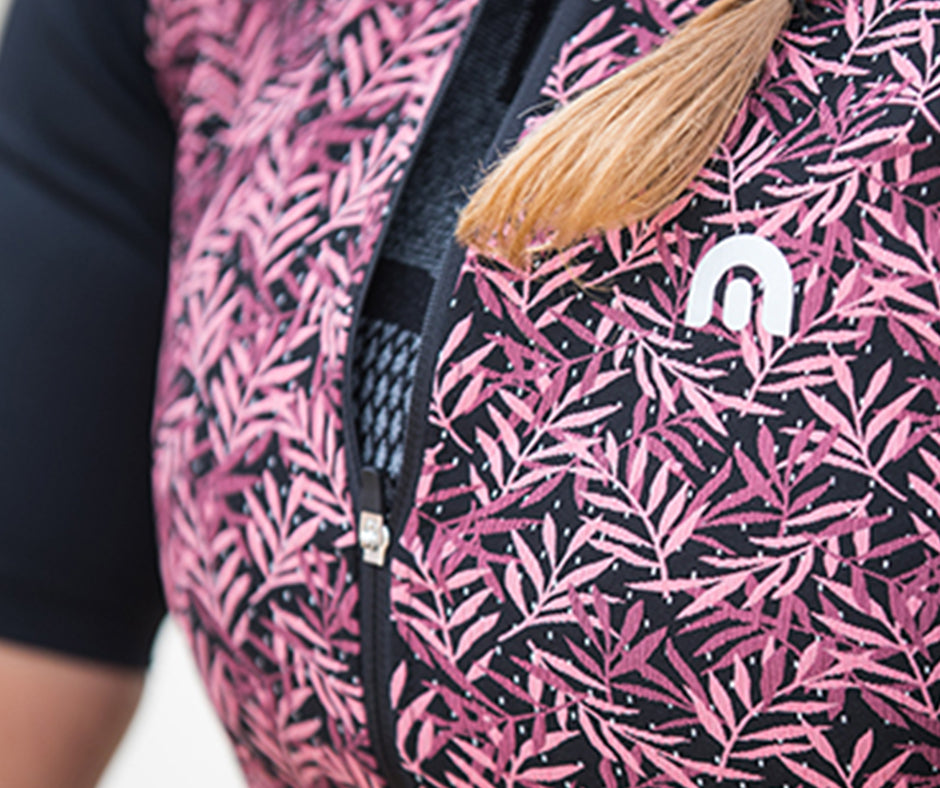 Bike Radar Review of Woven Leaves Jersey
0 Min Read
"Megmeister wants us to join its "woven revolution" and to get us started has sent us this lovely looking baselayer and jersey.

The clothing brand says its jersey is "the world's first woven, eco-friendly cycling jersey", using a mix of dyed yarns and regenerated polyester instead of virgin polyester. This method, it says, uses less water and ink than dyed and printed polyester jerseys, which is much better for the environment.

The design has a contoured style for a close fit and the woven nature of it is claimed to help regulate body temperature, while mesh side inserts help with breathability. Plain, regenerated polyester is used across the shoulders and arms, though, to aid with aerodynamics.

There are all the usual features you'd expect too, such as a silicone waist gripper and drop tail with three rear pockets, as well as a handy zip pocket.

Pleasingly there's a full length zip, which for female riders can make comfort breaks a little easier, and it's topped with a zip garage to avoid irritation.
Five designs are available for men and women, and Helen, our head of production, has chosen this Woven Leaves design to test.

The jersey is available in five sizes from extra-small to extra-large."
Read Complete Article Here 
WELCOME TO THE MEGMEISTER COMMUNITY
Every cyclist has a story. Join ours. Share yours: