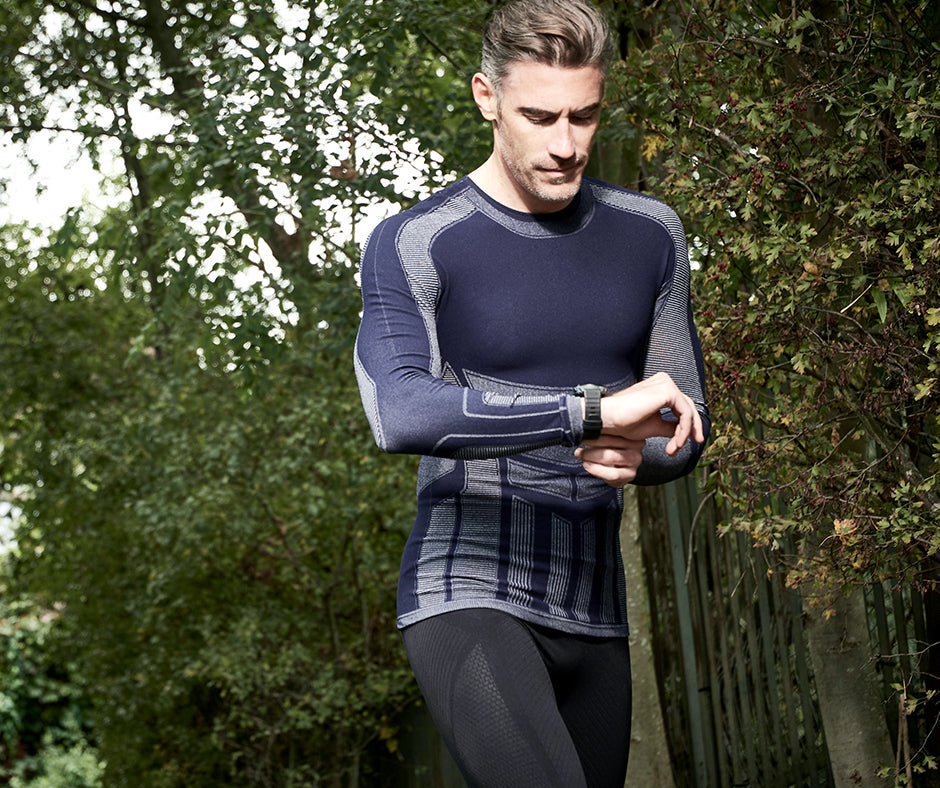 3athlon.be Baselayer Test
1 Min Read
Megmeister Drynamo base layers, like a second skin

By Gert-Jan D'haene 
Megmeister, the name itself attracts all the necessary attention without having seen the clothes. The relatively new brand of underwear wants to mix with their revolutionary shirts in the grand textile market and we think there is certainly a chance of success. 

Second skin
"The shirt feels like a second skin" is the slogan that is all too gladly used when it comes to the presentation of base layers. Megmeister is also happy to apply this, but we can officially say: with good reason !!! These shirts immediately take the lead when it comes to this characteristic. Not a single seam to be found and the neck and sleeve edges have been completely omitted. The shirt seems, as it were, cut in one piece from a cotton roll and thus deformed into a shirt, which means that this base layer fits like a glove and is equally stretchy everywhere. 
What about sweat?
One of the most important, if not the most important properties of a base layer is the moisture transport. Therefore we had to send our reporter out to make the necessary efforts to put the Megmeister base layers to the test. DRYNAMO is the official name of these shirts and we certainly cannot complain about the sweat transport. With the beautiful temperatures of the past period, we could even enjoy summery weather in April, but returning from an intensive ride with a completely unsweaty skin could not achieve this shirt. But in our opinion this is no different from the equivalents of other brands. The shirt supports the moisture transport of the sweaty body very well to a certain level and that is what a shirt like this should do.

What about cold?
Of course Megmeister chose to market both a summer and winter version of their collection. In addition to the difference in short and long sleeves, you can immediately recognize from the texture of both shirts when you should wear which base layer. The summer shirt has a lot more 'ventilation fabric' than the winter version. We tested the winter shirt during an early morning ride in which the wind chill, thanks to the prevailing northerly wind, was close to freezing. Here too, the base layer certainly did its job, as the presence of the ventilating panels under the armpits is still a mystery to us because you can feel the wind blowing through here. At slightly warmer temperatures, this will work out well, so perhaps it would not be bad to provide two variants of this winter shirt.


Our verdict
Actually, we were already partly sold when we only read the name. But writing a good review without testing this shirt would only dishonor all other brands, including the Megmeister company itself. We were very curious about the quality of these items and we were extremely satisfied when we could see that with Megmeister a new and above all high-quality brand has entered the undergarment market. 
WELCOME TO THE MEGMEISTER COMMUNITY
Every cyclist has a story. Join ours. Share yours: