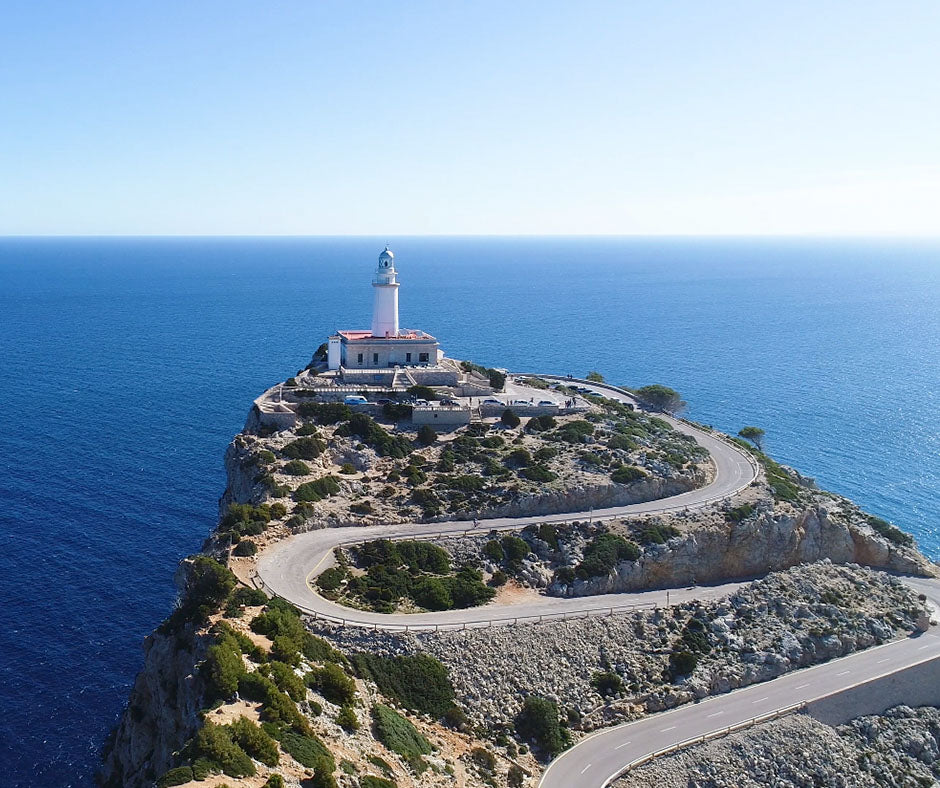 Warm Weather Winter Cycle Training
3 Min Read
If the prospect of getting up in the dark, getting all your winter cycle gear on and then facing whatever weather the bleak British winter might want to throw at you on any particular day just to keep up your cycle raining regime through the autumn/winter months, seems just a bit too grim, why not take advantage of the more relaxed COVID-19 travel restrictions to try a bit of warm weather winter training overseas?

All the big cycle teams do it, so why not spoil yourself, too. Maybe it's a little extra Christmas present to yourself?
Top Places For Winter Cycle Training In Europe

Check out the following destinations which you could consider throughout the winter months, they are all pretty warm, all a quick flight away and ideal go-to locations for cycle training getaways or training camps. Each of these options are well-known for cycle training and as a result many offer cyclists plenty of cycle-friendly options in terms of accommodation and facilities.

Mallorca

Mallorca has been winter training destination of choice for many pros and teams for a long while and the island is well geared up to accommodate cyclists. Mallorca boasts a combination of coast and mountains scenery to enjoy as well as great weather with low rainfall.

The mix of flat and mountainous terrain is not too daunting, and riders of all abilities will appreciate what the largest of the Balearic Islands has to offer. While you are there check out the trip to Cap de Fortmentor lighthouse – a really popular ride to the most northern point of the island. It's a celebrated photo opportunity. Then take on the climb of Sa Colabra, by and one of the most well-known climbs in the world. For fun and nightlife check out the capital, Palma.

Gran Canaria

Combine year-round temperatures of between 22 and 25 degrees, the smallest amount of rainfall, plenty of great climbs and great road surfaces and you have the recipe for winter cycle training mecca.

Gran Canaria has an amazing, unique and varied landscape, that is really appealing whilst it is hillier than most of the other Canary Islands, so you can enjoy steep climbs if you fancy pushing yourself. The riding is somewhat challenging and varied, perfect training terrain. And if it all gets a bit too much you can also bunk training and enjoy a spot of R&R on the many beautiful beaches the island has to offer.

Girona

Girona in Catalonia, Spain also provides a great base for winter training, together with great facilities, amazing scenery and fantastic culture, never mind the culinary delights! In fact, many pro cyclists are actually based in the city, so it has all the facilities and is a perfect European winter cycling destination for when winter is grim at home.

Access is dead simple as it is well-served by airports including Barcelona (a great stop off on the way there or way back!). And there's a really wide variety of local terrain to cycle through and enjoy, including city, coast and mountains – often all in one ride!

Unlike a lot of out of season locations Girona stays buzzing all-year round with great bars and restaurants and doesn't completely shut up shop. While you are there enjoy the old town and visit the stunning Cathedral or take in the many excellent restaurants and cafes.

The Stay At Home Alternative

If the prospect of international travel with your bike kit doesn't stir you, or you are put off by the cost or lack of mates to go with, there's also a neat stay at home winter training alternative that means you can keep your training up but all in the comfort of your own home. That's because there are now some pretty cool at-home, app-based options such as Zwift that allow you to follow pretty comprehensive training programmes right at home.

These mean you can set goals and even train with your friends, whilst getting constant data feedback and analysis to help you fine tune and hone your training. Zwift, for example has over 1,000 structured workouts, prepared by some of the world's best pro coaches, that you can utilise.

The programmes, data and activities are all screen based in a totally immerse virtual environment, tailored to your requirements.

Kit You Will Need:

Whether you're cycling in your front room using an app or out on tour in a nice, warm overseas environment you'll still need all the right kit and clothing.

For warm weather cycle training we would suggest the following:

The Megmeister L8 bib short for men and women has our amazing 3D WAS (Warp Aero Suspension System) chamois that provides all-weather, day-long in-saddle comfort. Our unique suspension system improves pressure distribution in the saddle and maintains excellent dampening over time. Perfect for comfortable, long lasting, pain free long rides.

What's more if you're out in the sun, the L8 bib short is ultra-fast drying, breathable, absorbing and dispersing sweat keeping you dry and comfortable on warm days, whilst offering protection from UV radiation at the highest 50+ level. The shorts are also 20% lighter than standard knit fabric.

Layers! Whether you're cycling in the sun or in the winter, layers are always a great idea as they provide a number of options for comfort on long rides. We have a number of different base layers suitable for men and women and for different temperatures. These are perfect as the base garment on which to build your layering profile. Select from sleeveless, short or long sleeve options but each incorporates our amazing DRYNAMO technology. This controls the flow of perspiration and keeps the body's thermal regulation system well balance and the skin dry. It effectively transfers sweat away from the skin to the surface of the fibre and onwards to the outside of the fabric and into the environment quickly and efficiently.


WELCOME TO THE MEGMEISTER COMMUNITY
Every cyclist has a story. Join ours. Share yours: