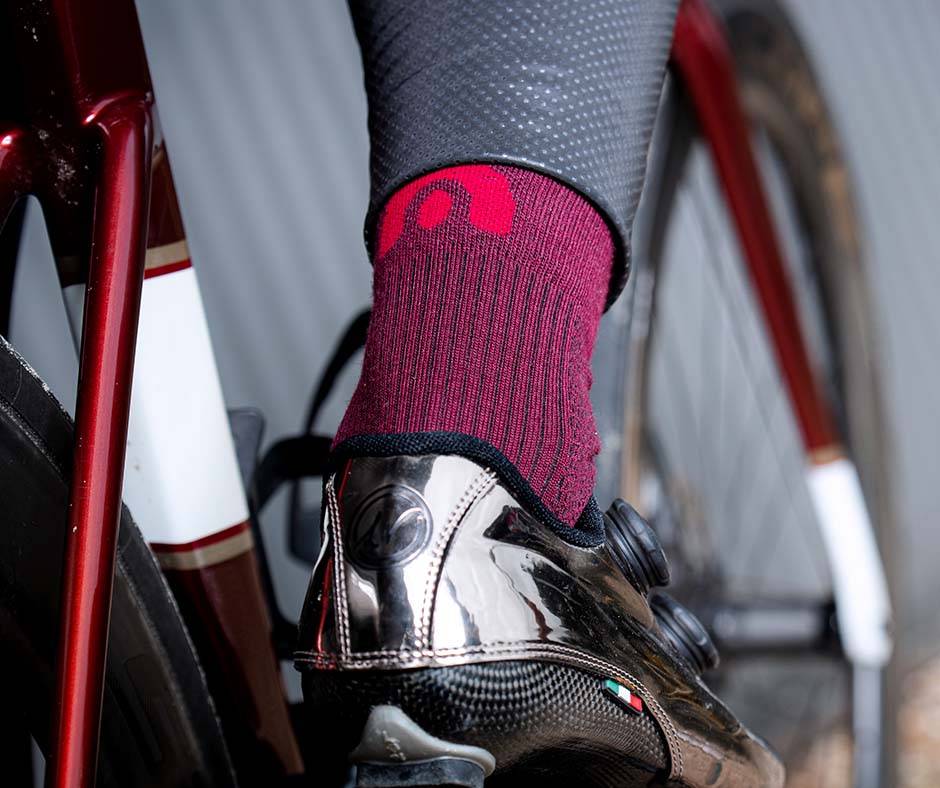 Essential Accessories for Winter Riding
3 Min Read
If you're going to brave the streets this winter on your bike, there's some essential accessories you need to consider that will make your winter rides safer and more comfortable whilst keeping the elements at bay.
A Heads Up
Although the old myth about us losing most of our heat through our heads has long been de-bunked, you should never under-estimate the importance of wearing a skull cap on your winter cycle rides or commutes.

Remember, that the ventilation and breathability features of our helmets, that make them so attractive to us, also, in winter, provide the perfect outlet for your precious warmth to exit above your head.

A good skull cap is the answer, and the good news is we have the perfect solution. Check out the Megmesiter Ultratherm Skull Cap which was specially designed to provide that all-important layer between your skull and helmet that will help keep you warm on the coldest of days. Our unisex skull cap has been made with Ultratherm, a special, luxe, thermo fleece backed fabric that provides optimal levels of insulation and warmth. Also remember to tuck your ears up under the skull cap to keep them snug as well.
Up To Your Neck In It
Whatever winter cycling baselayers, jerseys and jackets you choose to wear for winter riding, a Winter Buff or Neck Warmer such as the
Megmeister Eco-Merino Winter Buff
is an excellent addition to your kit and works well matched with a skull cap. Pull it up to the height you require and it will provide great protection from the incoming wind as it batters against any bare flesh on show between your jersey or jacket collar and your skull cap.
If you are going to treat yourself to a buff, make sure you get the best specc'ed available, as cheap, thin material will only provide minimal protection. The unisex Megmeister Eco-Merino Winter Bluff has been perfectly engineered for cycling but works equally well for other winter activities and sports such as hiking and skiing. It features our unique Drynamo garment technology combined with the natural thermal regulating properties of soft, merino wool. What's more it's also an eco-friendly option as the merino buff is 96% biodegradable and 4% regenerated.
Leg & Arm Warmers
Arm and leg warmers are easily packed away in your jersey or jacket pockets and provide excellent protection as and when you need them on a winter ride. If you get too hot, simply remove them and pack them away out of sight. Megmeister unisex Ultratherm Leg Warmers have been specially designed and road tested by us on pro team cyclists, whose feedback was utilised extensively in the product R&D phase.

They are made from Ultratherm, the softest, most luxurious thermo fleece backed fabric there is and they provide the best levels of comfort and warmth, as well as insulation for cycling on cold days. No slippage is assured by our anatomical fit and special, high grip silicone elastic grips. This means you won't need to have to keep stopping to adjust on your ride.

Pair these leg warmers with matching Megmeister Ultratherm Arm Warmers  that incorporate the same textile technology, and warmth and comfort benefits as the leg warmers as well as elastic silicone arm grippers to keep them in place. These are ideal for cycling in temperatures ranging from 8-18 degrees centigrade.
Gloves
Gloves are essential to encase your hands on the handlebars but you need to make sure they are not so thick so you compromise responsiveness, especially as the threat of slips and slides is so much more pronounced on winter rides in wet weather.

Most cyclists opt for a thin liner glove combined with a thicker (but not too thick) glove with greater protection on top. But ensure you only wear gloves designed specifically for cycling. It is so important your hands stay warm and always able to steer you away from possible danger.

Love Your Feet
Socks should also be a part of your winter protection package of accessories. Our unisex Ultralight Merino Socks  in a variety of colours and sizes, provide warmth with an ultralight construction that means you get benefit without bulk. They are made with a 51% natural merino wool combination material with an open mesh texture design for breathability, together with a reinforced toe and heel and extra cushioning under the ball of your foot.

These are guaranteed to work in synergy whatever type of shoe you are using, trapping a nice layer of warmth around your feet without letting sweat build up. And don't forget to consider the addition of a windproof overshoe for really chilly rides.

Stay safe!
WELCOME TO THE MEGMEISTER COMMUNITY
Every cyclist has a story. Join ours. Share yours: